Need to know the latest fashion news? Want more sassy Chic & Cheerful content? Well, as of this week you can read our quirky Tweet Watch posts every Tuesday and Thursday on Whiteboard fashion, bringing you the best of what's happening in the fashion world that day.
Click through for a little taster of what you're in store for...
So Halloween's done with for another year and the fashion set have (thankfully if you ask me!) set their sights on Autumn/Winter trends again. No more sparkly tops, heavy make-up and star shaped earrings, we're back to heritage, capes and the endless search for the perfect pair of boots.
Image (c) GQ.com
Burberry's Bailey questions seasons
Style bible @ELLEUK
reported that Burberry Chief Creative Officer (and fashion god in my eyes) Christopher Bailey has been pondering the usefulness of Fashion week seasons and considering the trans-seasonal aspects of shows.
Must be tough popping off to LA in the middle of October, right Chris? Read the full story here
.
Grazia loves Fuller Figure Fashion week
Vice magazine's second instalment of the Fashion Internationale series, this time investigating New York's Fuller Figured Fashion Week, has been a big hit with the Grazia
team. A must watch, even it is just to see the sassy lady in a bubble dress crawling down the catwalk.
Watch the antics of our American cousins here.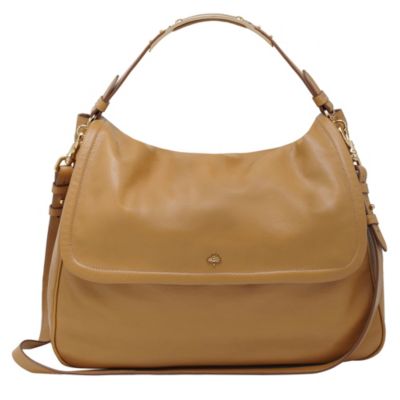 The latest Mulberry
As the old saying goes, 'If Mulberry have named a handbag after you, you know you've made it'. Ok, ok so that's not really a saying as such but it's still true. So it's no wonder really that Premier model management
rather excitedly tweeted today about the latest arm candy offering from the fashion powerhouse, which is named after one of their own - Evelina Mambetova. The slouchy hobo/satchel style comes in three sizes, starting at £595.
New Look ups the mid-season sale ante
There's nothing I love more than a sale. I see that red pen on a label and my heart starts to flutter –the sad thing is I'm only slightly exaggerating.
New Look
have been tweeting today about lots of extra offers on their website
, including 50% off boots, 25% off handbags and 30% off winter warmers. Not only that, they've even gone so far as to give us a voucher for an extra 20% off in store until 5 November. Marvellous.
Must-read blogger Bargainista Fashionista
Bargainista Fashionista talks sleepy style
A few weeks ago the blogs were going crazy with the news that pyjama pants were the new skinny jeans. Not exactly a style I expected to take off if I'm being honest. Anyway, Bargainista Fashionista
has today gone one step further and is hailing a gorgeous bed jacket (which looks oddly like a kimono sans the belt) as the new must-have accessory. I may not be going for the slouchy trouser look but this retro beauty has swayed me.